Hey what's up?
Signup Form
Become a Grass-Fed Groupie! 20% OFF Your First Order.
Hey there!
We're Tim & Dria – the owners of Jerky's Gourmet and lifelong lovers of beef jerky. Our story takes place in beautiful San Diego, California.
It all started when I, Tim, moved from the east to the west coast almost a decade ago. I was working with kids with autism and was about to start a career in the public school system. But, working with kids was wearing me down. It was time for something new.
It wasn't long before I met Dria – a third grade teacher who shared a mutual love of beef jerky. She even worked in a beef jerky store throughout high school in Big Bear, California.
She inspired me to leave the school system behind to pursue my dreams of being my own boss.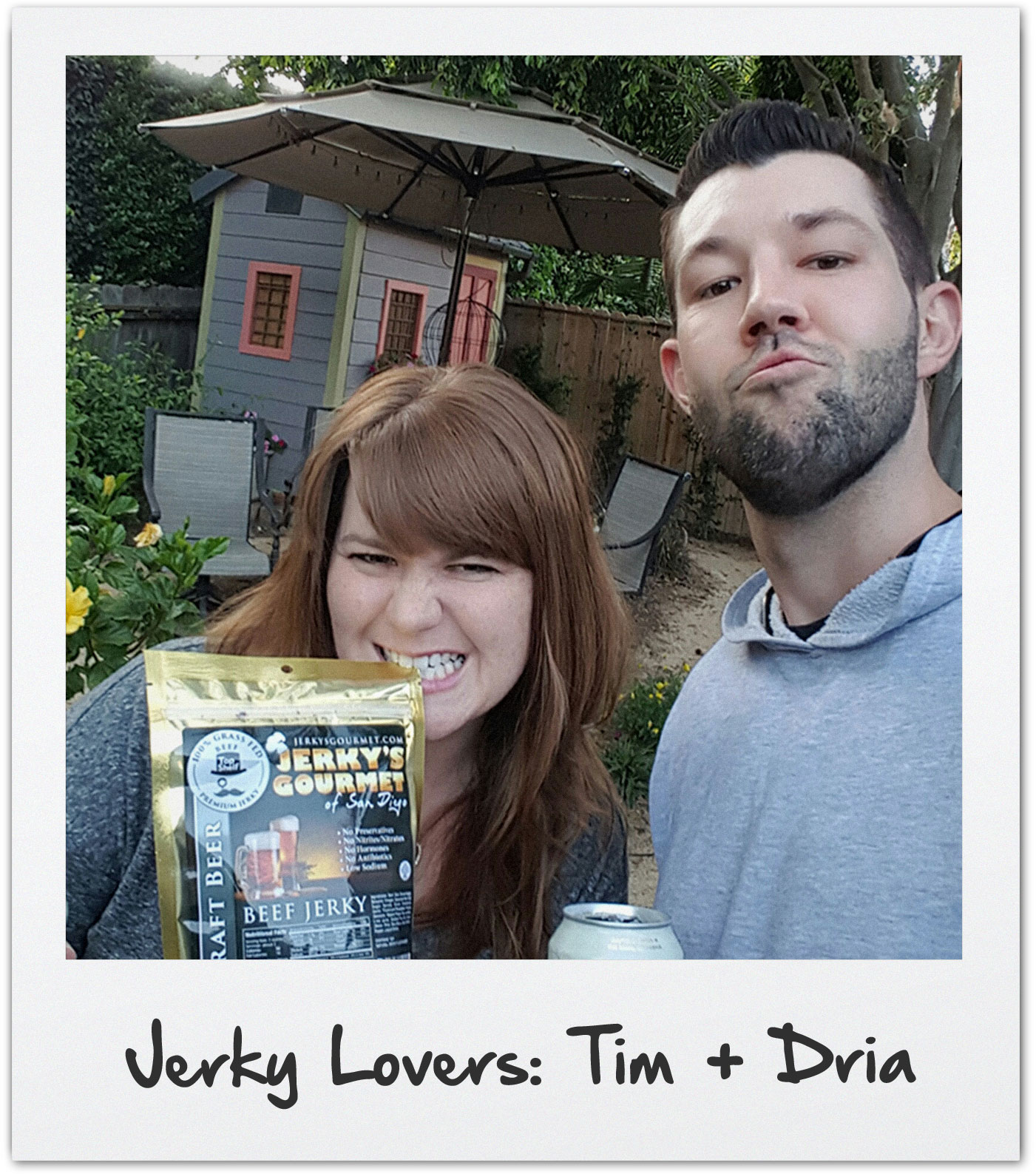 Our jerky-loving fates aligned and, together, we founded our own company: Jerky's Gourmet.
The goal of Jerky's Gourmet was, and still is, to create healthy, all natural jerky snacks that are good for you and your taste buds. Our love of beef jerky fuels our desire to provide customers with a healthy and delicious alternative in the world of snacking.
We offer a variety of options for every need, including gluten-free, soy-free, paleo-friendly and even craft beer beef jerky!
Today, you can find our grass-fed jerky at local farmer's markets, breweries and a growing number of store shelves around San Diego and beyond.
If you have any questions, please shoot us an email or give us a call. You can contact us here.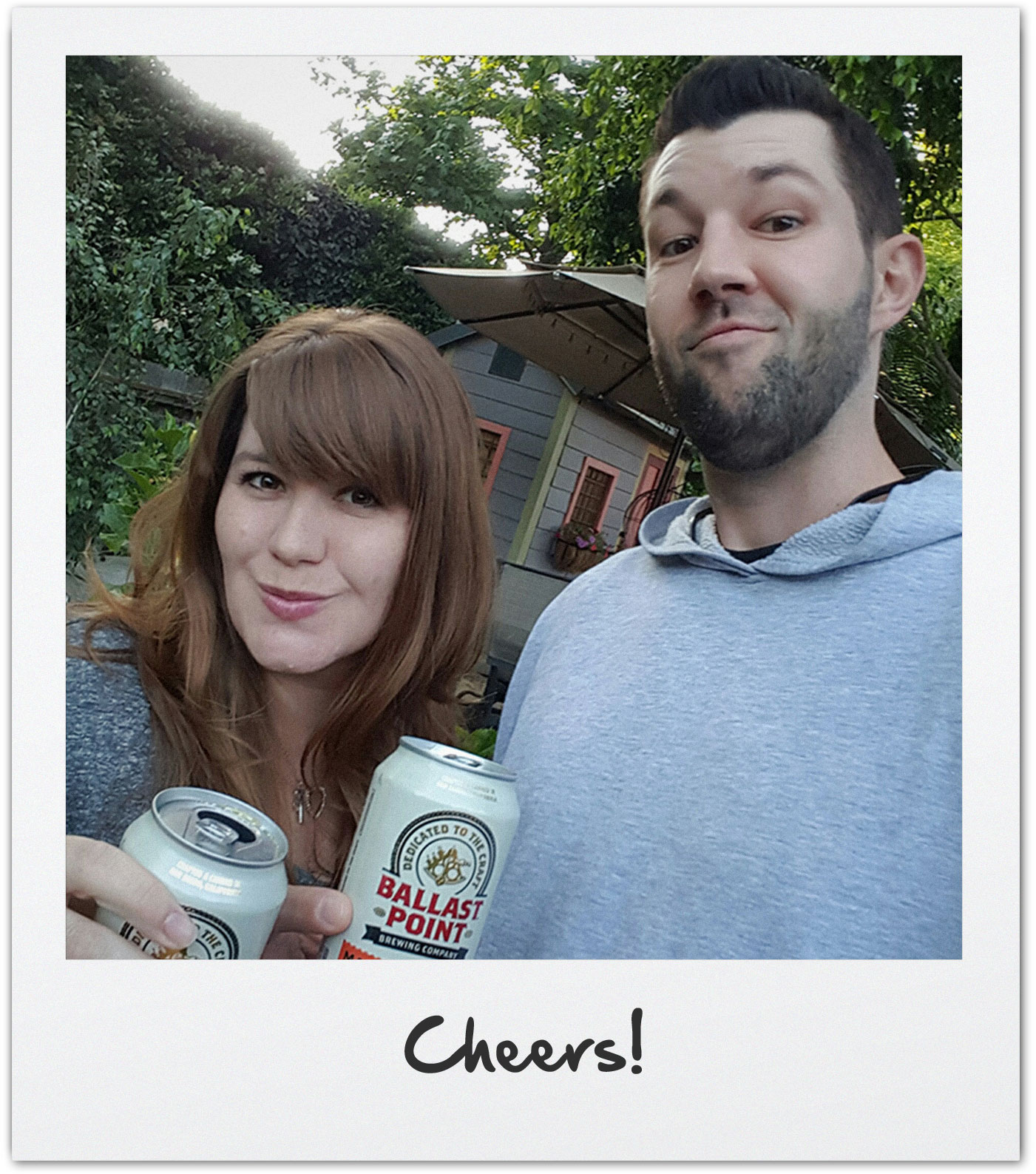 Fun fact: We're proud to be the ones to speak directly with our customers, assuring you the best of service and, most importantly, best of gourmet beef jerky.